What is Little Professor?
Young Minds is an initiative taken by Society for Space Education, Research and Development [SSERD]. This program lets students express their thoughts and share knowledge in their own way.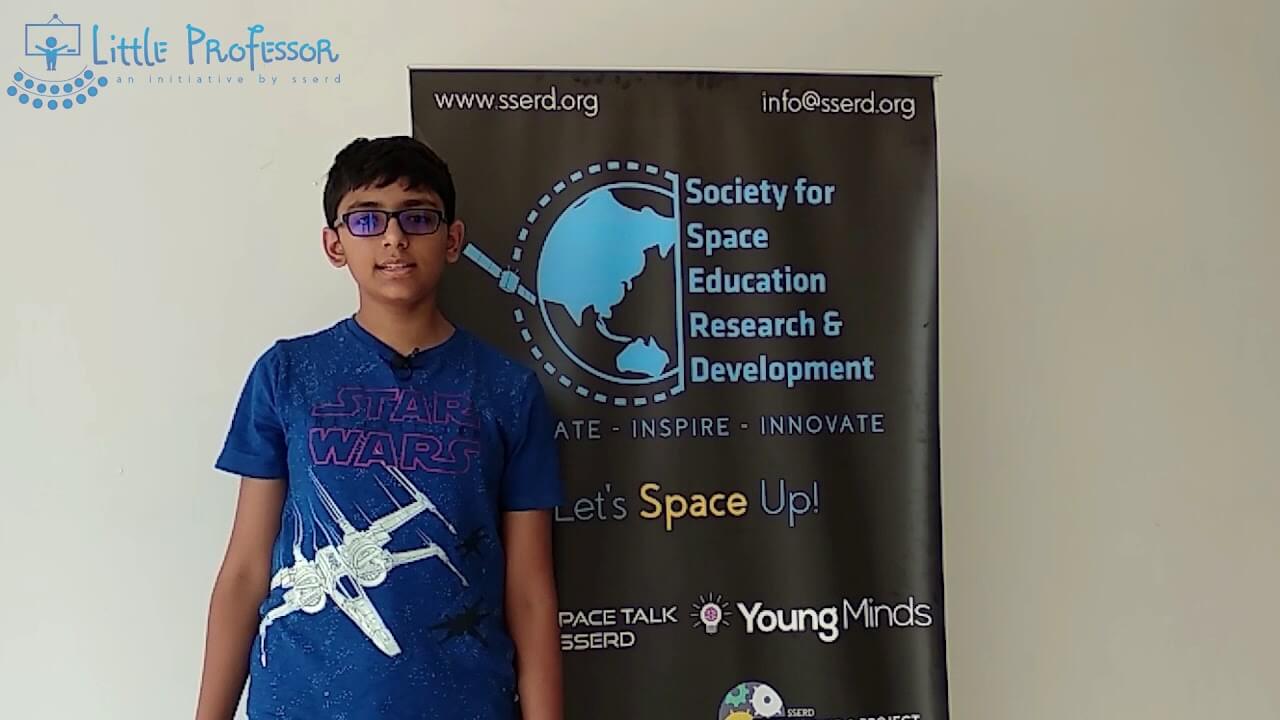 Episode 1
Building the Moon Base | Aditya Sudarshan
Young minds program is for students below 17 years of age, to showcase their talent.
Benefits for the Young Minds
Digital Certificate
Name and school/college/institution would be mentioned in the video clip. This would give the required recognition to the person and the institution
Chance to be part of our Workshops for free
Chance to give a presentation in any of our workshops and Camps
​Registrations for young minds are open, you can register by filling the form and our team would reach back to the shortlisted candidates.
For More Information Contact
Mohan: +91 90033 02275