Girls in Space Is an Initiative of SSERD to Promote More women's participation in Space and STEM fields.  It is a 5 Week program designed to introduce Space Careers for Girls.
2022
What is Girls in Space
It is an initiative by SSERD  to promote girls and women in the space sector. We do not speak about just empowering women through inspiring, but we empower by educating them. Humans have always been curious while looking at the deep sky and have tried to look at what the universe holds outside the Earth's gravity. That curiosity has led us to Mars and outer space. But Alas! Women's contribution is looked at as a drop in the ocean, not because they couldn't do it, but because of the lack of opportunities to learn, grow and contribute.
We at SSERD, through 'Girls in Space', invite those ebullient minds to learn not from books and videos but learn directly from educators, scientists, entrepreneurs, etc. We do not invite you to a classroom but to a playground where you will learn by doing, not just listening.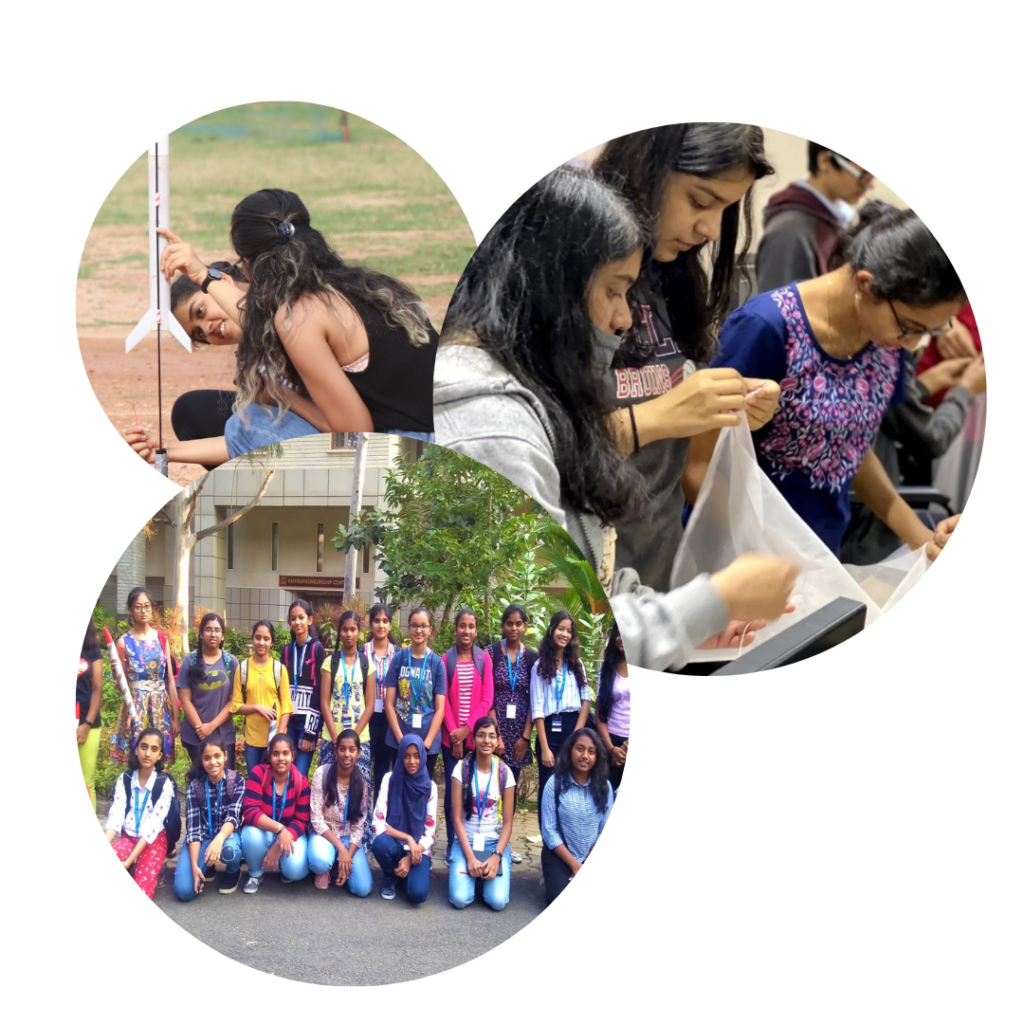 Cohort 3
Last Date to Apply: 14th November 2022
Last Date to Apply for Scholarship: 15th November 2o22
Program Start Date: 20th November 2022
This is a hybrid event. Most of the events are online, the last session is optional and is conducted offline at Bangalore
Scholarships
Students can apply for Scholarships to attend the Girls in Space Cohort-3. To Apply for Scholarships, Those who require scholarships can first register for Cohort-3 and then an email requesting support to [email protected]
| Week | Date | Topic |
| --- | --- | --- |
| Week 1 | 20th Nov | Introduction to Space |
| Week 2 | 26th Nov | Astronomy |
| | 27th Nov | Aeronautics |
| Week 3 | 3rd Dec | Rockets |
| | 4th Dec | Satellites |
| Week 4 | 10th Dec | Astronaut |
| | 11th Dec | Careers in Space |
| Week 5 | 17th Dec | Offline: Field Trip, Overnight Sky Gazing |
| | 18th Dec | Closing Ceremony |
Fee and Other Requirements
The Program fee:
Only Online: Rs. 3500/-
Hybrid Mode: Rs. 5000/-
(Students can apply for a scholarship if required)
Age: For students from 8th to 12th Grade
Location: Hybrid Program (Most of the sessions are online, Please refer the Time table)
For Questions: +91 81476 19141 (Ashwathi)
Register Now
As We have a limited number of Seats, we will be reaching out to you with a quick interview call, to understand more about you. A maximum of 4 students from each school will be selected to participate.
Previously at SSERD on this Theme: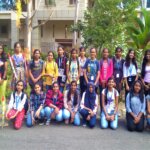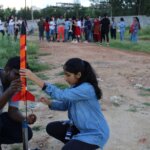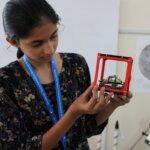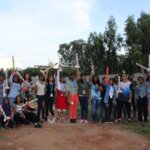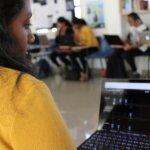 REACH US
Society for Space Education Research and Development
104, 3rd Floor, 17th C Main Rd, next to ACURA Hospital, 5th Block, Koramangala, Bengaluru, Karnataka 560095
For Any Further Info: +91 81476 19141