Speaker's Bio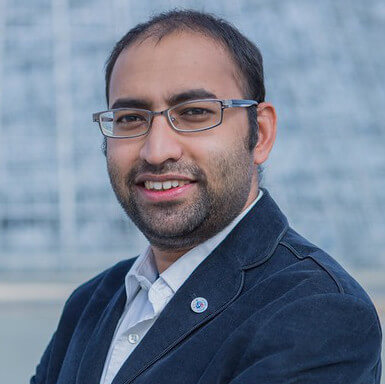 Narayan Prasad is a cofounder at satsearch.co, a global marketplace for space supported and incubated by the European Space Agency. He also serves as a Partner to SpacePark Kerala, a Government of Kerala initiative to develop a dedicated space activities hub in India.
Narayan is supporting the development of a NewSpace industry ecosystem in India by working with startups alongside the Government of Kerala's initiative to create a home for NewSpace in India. He believes that there is an opportunity to create a $25 billion space industry ecosystem in India by 2030 which can take space-based products and services from India to the rest of the world.
He previously served as an Associate Research Fellow at the European Space Policy Institute where he contributed to enhancing cooperation between Europe and India in space. He has authored over 65 articles in various national and international publications and has previously studied in India, Germany, Sweden and France. He is also an elected member of the International Institute of Space Law and an awardee of Emerging Space Leaders by the International Astronautical Federation.
He is also the host of the NewSpace India podcast India's only space focused podcast.
Join us on this SpaceTalk to learn about space entrepreneurship from Narayan Prasad