Everyone had different ideas for internships. Soon after the Orientation, we were put into teams and were let to discuss. Meeting people from different states in India, different Universities. everything seemed different. And everyone knew different things, It was exciting. SSERD did that great job of sorting us and bringing us together, to think and develop.
We had initially answered an interview question and now we received our problem statement, an extension to the same, to develop a crew exploration vehicle to explore the Martian Terrain(MCEV). We started with knowing each other, talking about our answers for the interview, sharing what we knew, and gave ourselves some time to read more and get to one same level of knowledge before we actually started working on the project. As we all were pursuing different streams of Engineering, each of us thought about how our area of study can contribute to the project. Initially, we made a list of the things that our design would take account of. After getting an overall idea, we decided among ourselves, on who will be taking up each topic. We divided ourselves into small sub-groups and started our work.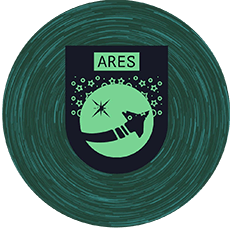 We who started with sharing YouTube videos ended up sharing research papers. We had amazing interactive training sessions on how to find research papers, how to differentiate fake ones etc which helped all of us complete the project neatly, as desired. We had meetings almost every day, and when we felt exhausted, we'd skip the meeting for a day and take a leave! And there were presentation sessions on every Monday where we made a ppt and told everyone about our activities in the previous week. We also presented topics that we had finalised for our design, which was followed by a Q&A session. On Saturdays, we would have fun time activities conducted by SSERD.
Another major takeaway from the internship was to multitask. Almost everyone had an exam during this 6-week period, and we couldn't skip those, either this research work. So, we learned how to manage both of them perfectly.
Finally, we were so happy to complete the project and we had multiple rehearsals for the presentation. The informal rehearsals done at the last moment was funny. We cracked jokes and laughed a lot at the last moment. And then, here we were, ready for the presentation in formals. There is one thing Team Ares believed in, "No one knows our work more than us, so do the presentation well. Nothing will go wrong" and we bet we did it well.
Each person knew what they could contribute to make the work better and did so, which is why Team Ares completed the project.
Kudos to us! Kudos to SSERD who brought us together!
– Written by Team Ares

For more information on the team visit the website of Team Ares, Team Ares is a part of SSERD's Internship and Projects Divison's Online Research Internships