Every industry is taking the blow to the gut by the corona pandemic. None-the-less we are seeing all industries, big and small do their part to help in the fight against COVID-19. Among all different efforts, the prominent developments are observed exploiting the world of 3D printing and rapid prototyping. Additive manufacturing is proving to be a powerful tool in the present global situation.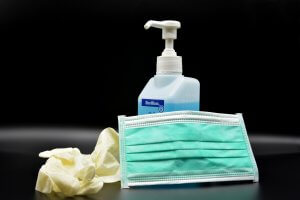 During the first week of April, with huge shortage of PPEs (Personal Protective Equipment) everywhere. We have seen different companies jump in, to contribute towards managing the situation in numerous ways. One such company was Made-In-Space (MIS) – A company that normally manufactures 3D printers for use in space, like many different organizations around the world, shifted it's state-of-the art operation to respond to the fallout from covid-19.
Made-In-Space modified it's 3D printers to produce hundreds of 3D printed face shields for the local hospitals to help bridge the shortage of PPE supplies. According to MIS the design includes a 3D printed frame with an adjustable headband that allows a clear plastic shield to be easily snapped onto the frame. The Jacksonville based manufacturer was able to produce at a rate of 200 masks in 5 days, to support the local hospitals and first responders.
" In times of crisis it is important for everyone to come together and we have an obligation to support those on the front lines, Our team is using every available 3D printing resource we have to produce face shields to support our local healthcare personnel "

— MIS Chief Engineer Michael Snyder (MIS Blog)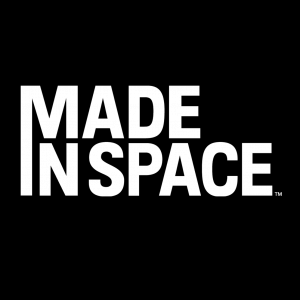 Fighting the pandemic with the help of 3D printing and rapid prototyping is not just limited to Made-In-Space alone. Many communities under Makerbot and Ultimaker are doing their best, coming forward to help out first responders and doctors in a similar way. There are volunteers coming in to help after working from 5am to 5pm and still put in more hours to assemble these 3D printed masks for the community.
Apart from the well known industries and organizations, there are independent designers, engineers and scientists coming forward across the globe, with innovative designs that allows anyone with a 3D printer to build a custom masks for themselves. The most popular designs consists of a mask, a cover, a filter that goes into the cover, and straps on the side. These masks are better than your normal tee-strip and probably not as good as your n95 masks. A lot of designs are coming in through a portal for the 3D printable designs by the National Institutes of Health (NIH) – https://3dprint.nih.gov/ . Those designs are then assessed and clinical reviewed through partnerships like the ones with VA and FDA, they offer feedback on the regulations surrounding medical devices as well. This being said a lot of miniature printing factories are setup closer to the places that need them most, Hospitals.